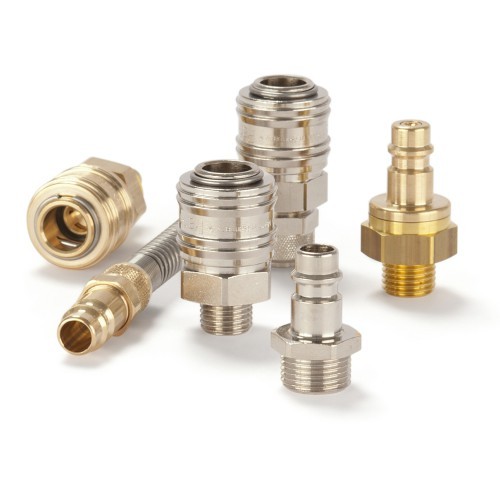 As the Rectus Regional Competence Center (RRCC), Siebert Hydraulics & Pneumatics is the competence center for quick-connect couplings in the new German states. The Parker Quick Coupling Division Europe (QCDE) is one of the leading manufacturers of coupling systems for these sectors: Pneumatics, hydraulics and fluid handling. The QCDE comprises the product brands: Rectus, Parker, Tema and Snaptite.
In addition to the standard series, we can also offer you, together with our partner, customer-specific solutions for individual requirements in almost all areas of application.
The current product range includes quick-connect couplings for the areas:
– Hydraulics
– Pneumatics
– Mold cooling
If you are interested or have any questions in the area of quick-connect couplings, our technical staff in the office as well as our sales representatives are at your disposal. Contact us by phone at 03931/64640, by e-mail at info@siebert-hydraulik.de or use the contact form on the website.
In addition, we offer a patented and self-developed safety coupling concept called Air Contact. The product range is characterized by a system to prevent recoil accidents. See for yourself:
Would you like to know more? Don't hesitate to contact us