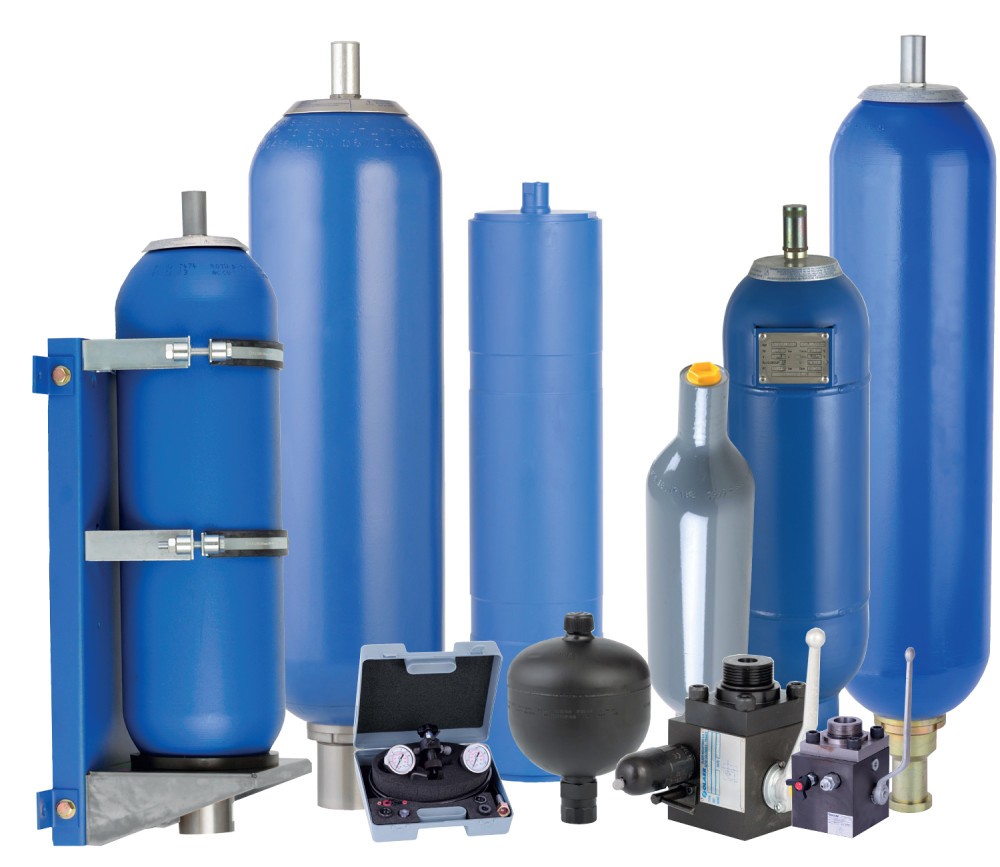 Hydraulic accumulator service
---
Hydraulic Accumulators are an important part of most Hydraulic Systems. They can be used as an energy saver, to compensate leakage losses, or as a pulsation damper.
Siebert Hydraulik & Pneumatik is as a certified Parker Hannifin ACDE (Accumulator and Cooler Division Europe) Service Center your partner for Accumulators of every kind and every brand.
Our Staff is trained and legally authorized to help you and your company on the complex field of accumulators.
You find our whole service program at all our three facilities in Stendal, Leipzig and Marienberg.
Why do you need us?
According to the German Safety laws (Betriebssicherheitsverordnung (§15, §16)) are operators of hydraulic accumulators committed to register them through the ZÜS. Furthermore Accumulators has to be checked regularly by authorized persons.
What we can do for you!
– Risk Analyses
– Providing the needed documents
– Registrations of the Accumulators
– Oranisation of the Maintenance intervals
– Service, Maintenance and Repairs
– A big portfolio of Accumulators and spare parts from stock
– Computer aided design and calculation of profitability
The following Accumulator types are in our product portfolio:

Bladder Accumulators are the most used type. The product range goes from 0,2 to 57l and up to 690 bar.
Diaphragm Accumulators are available from 0,075 to 3,5l and up to 350 bar
In contrast to Bladder and Diaphragm Accumulators, piston Accumulators have a stabil seperating element between the gas and the oil side. They are able to handle large Volumina.
More Information to the topic you find here: Parker Olaer Hydrospeicher
For any further infomation, please contact us via mail to info@siebert-hydraulik.de, via phone under +49 (0)3931/6464-0 or use the contact form on the right side of the page.
Would you like to know more? Don't hesitate to contact us